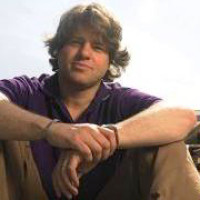 Click the play button on this video below to find out the biggest reason why you don't improve as much at golf as you hope and dream of:

About John Richardson: John is from Northern Ireland. And as an average golfer he set an extraordinary goal of shooting par or better within a year. His first round to kick off the challenge was 103. And then 362 days later he shot 70! Everything John did to achieve this goal is explained in full detail in this Break Par Blueprint Program which is perfect for the "average" golfer that want's to make a big improvement to their golf game.
About Andy Brown: Andy lives in St. Andrews and is the publisher of The New Four Magic moves which you can find out more about here.
Tags: golf improvement, video